What our customers say:
Creamy milk

"It's absolutely fabulous. So unbelievably creamy. I cannot get over the taste. Top quality product. Better than Baileys!"

Sports and fitness

"Guys, can't thank you enough. Your milk has helped me get back playing quicker than ever. It is truly a super food."

Traditional milk

"I'd like to congratulate you for the hard work and important product you're bringing to society. I grew up with this milk. Thank you again for a proper glass of milk in our superficial world."
Our core values
1. Commitment to organic

We are nearly finished a two year organic conversion process and will be fully organic from the start of January 2024. We believe in protecting and expanding our farm's support and space for insects, birds and wild animals. Using zero chemical pesticides, sprays and fertilisers.

2. Commitment to cow welfare

We commit to uphold the highest possible animal welfare standards, where cows are milked in a gentler system, just once-a-day, and ensure they are treated with kindness and respect.

3. Commitment to raw milk

We commit to ensure that all the milk we produce is done using the highest hygine and animal welfare standards. It is unhomogenised, unpasteurised and will ALWAYS have the cream left on top.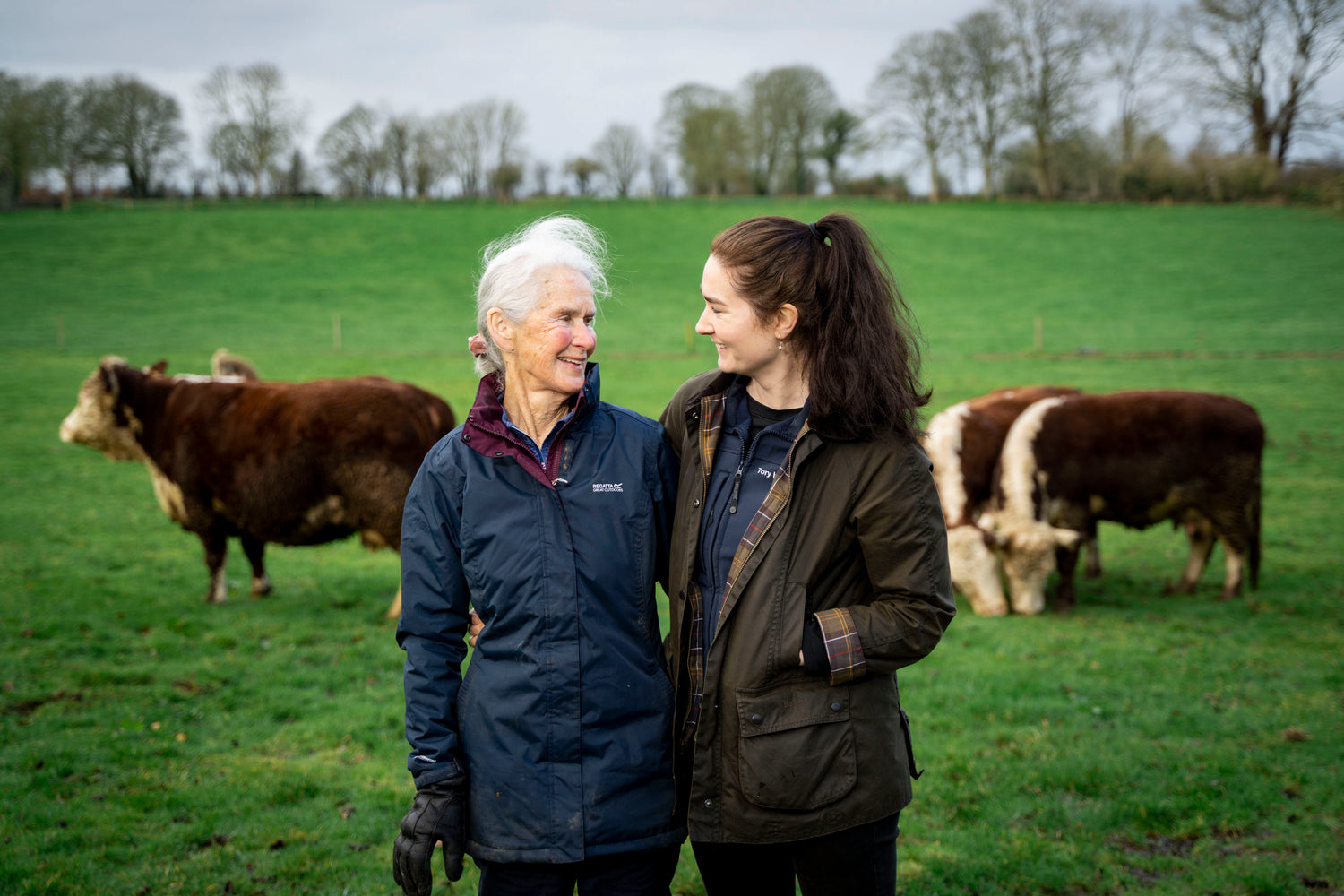 About the farmers
Tory Hill House and farm is run by three generations of women who are all passionate about agriculture, nature, wildlife and biodiversity. Between them, Catherine, Kate and Hannah have a lifetime of experience and bring a lot of care and attention to what they do.
Together, they've strived to create a farm that punches well above it's weight and can showcase how we can work in harmony with nature while making an income from a small farm in rural Ireland.
Farming for nature